Sungai Petani Background Sungai Petani (also known as Sg. Petani or "SP") is an industrial city in the Kedah state that is located in the northern of Peninsular Malaysia. Sungai Petani is the second biggest city in Kedah after Alor Setar.
The housing sector developed rapidly in Sungai Petani. Since the 1990s, Sungai Petani received large investments by housing developers. Taman Ria, Taman Ria Jaya, Taman Peruda, Taman Mutiara Indah, Taman Berlian are some of the earliest planned housing estates in Sungai Petani. By 1999 until 2007, several new cities were developed, among them are Bandar Aman Jaya, Bandar Mutiara, Bandar Puteri Jaya, Bandar Sri Astana, Bandar Sri Cendana, Legenda Heights, Bandar Laguna Merbok, Bandar Puteri Hill Park and Cinta Sayang Resort.
Sungai Petani city can easily be reached by the road networks, railroads and the airways. From the capital city, Kuala Lumpur, the journey to the north to Sungai Petani can be made via the North-South Highway. The Federal road also connects Sungai Petani with several other main cities such as Alor Setar, Butterworth and Ipoh. However, the journey on the North-South Highway is faster and more comfortable.
If you are traveling with the train, you can get off at the Sungai Petani railway station that is located in the city center. The railway starts in Padang Besar, Perlis and passes through cities like Alor Setar, Gurun, Sungai Petani, Bukit Mertajam, Butterwoth, Taiping, Kuala Kangsar, Ipoh, Slim River, Tanjung Malim, Sungai Buloh and Kuala Lumpur. There is a direct trip from Kuala Lumpur, Bangkok and Hatyai through Sungai Petani.
The closet airport to Sungai Petani is the Bayan Lepas International Airport in Penang, which is approximately 45 km from the city center. There is also another airport in Alor Setar for domestic flights, which is the Sultan Abdul Halim Airport.
---
THINGS TO DO
The Clock Tower & Zero Kilometer Square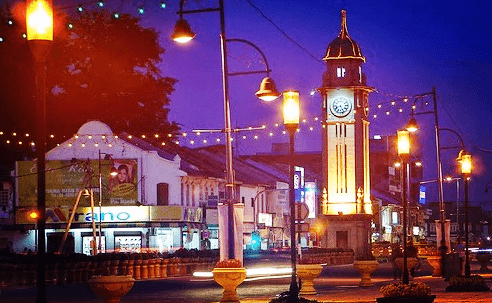 In Sungai Petani City there is a historic building of The Clock Tower was built in 1936 to commemorate The Silver Jubilee of King George V and Queen Mary. MPSPK have upgraded Zero Kilometer Square near the clock tower to the public.
Semeling Jetty, Merbok River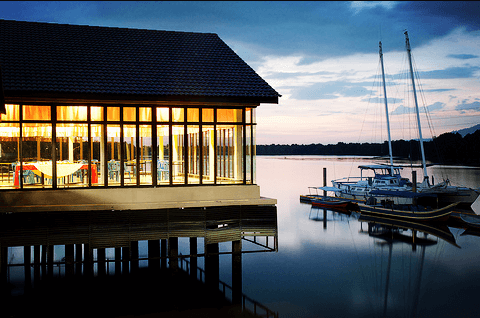 Semeling jetty which is located next to the bridge of Semeling provides various facilities and the beauty of Merbok River. Merbok river is the river that flows into the Strait of Malacca and have the mangrove forest. Tourists can visit The Mangrove Forest Gallery and enjoy tourist boat or water taxi services that provided to cruise along this river. You can also relax and dine in seafood restaurants that are available around Semeling Jetty.
Merdeka Beach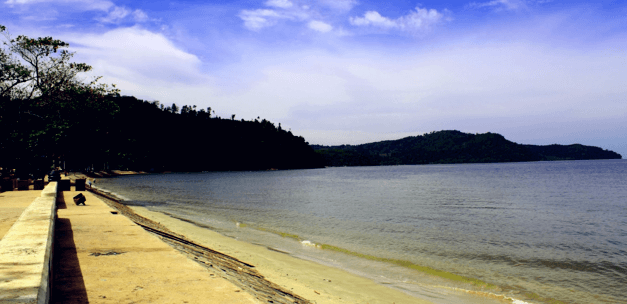 The resort is located about 40 minutes from the city center. To travel with your own transportation to this beach must go through the Butterworth Federal Highway Route. Tourists must get through the Tikam Batu Town and Kota Kuala Muda Town before arriving at Merdeka Beach . There are various facilities available here such as bus stops, chalet, public toilets, food courts and hawker stalls. Merdeka Beach also offers leisure facilities for the whole family . Tourists can swim , camping and kayaking activities at this beach. There are boat services for tourists to go to Tanjung Dawai.
Tanjung Dawai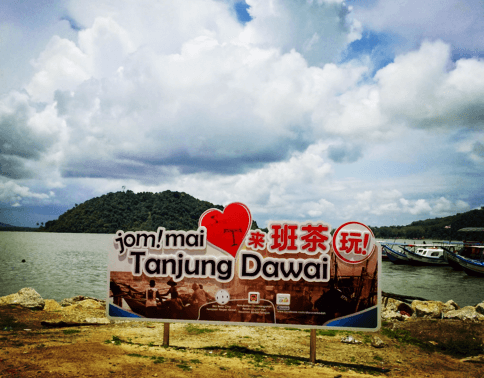 Tanjung Dawai is a small town in the west of Sungai Petani . The town is one of a fishing village . All Marine Product that processes here to be used as a food source. Tourists can get dried fish, anchovies, salted fish, preserved fish (pekasam) and other seafood products at an affordable price . Tanjung Dawai Jetty that always visited especially during the holiday season provides transportation to the Merdeka Beach which is a popular destination for recreational in Kedah.
---
SPORTS AND OUTDOORS
Tupah Recreational Forest
Located within the Gunung Jerai Forest Reserve. This picnic center is really popular among residents in these district. It's always be visited by a lot of peoples, especially during the school holidays. Some facilities that are available at the picnic center such as surau, public toilets and food stalls. There are also various food stall on the streets. Visitors can have fun while enjoying the lush flora and fauna in the forest reserve.
The Silver Jubilee Park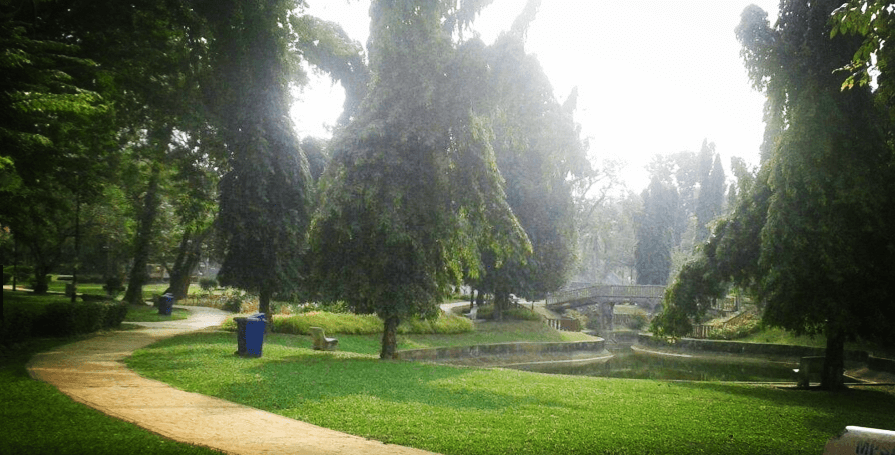 The Silver Jubilee park is located in Sungai Petani City. The park is ideal for those who love jogging, exercise and play. Tracks for jogging and walking activities are available with surrounded by large green trees where visitors will feel like being in the woods and cozy atmosphere will make guests feel more relaxed. Apart from the area for jogging, there is a golf course across of this park. Playground is also available for the children . There are also other facilities available such as Public Library, Public Gymnasium, Public Toilet, Food Court and Sultan Muzaffar Shah Mosque adjacent only.
Jerai Mountain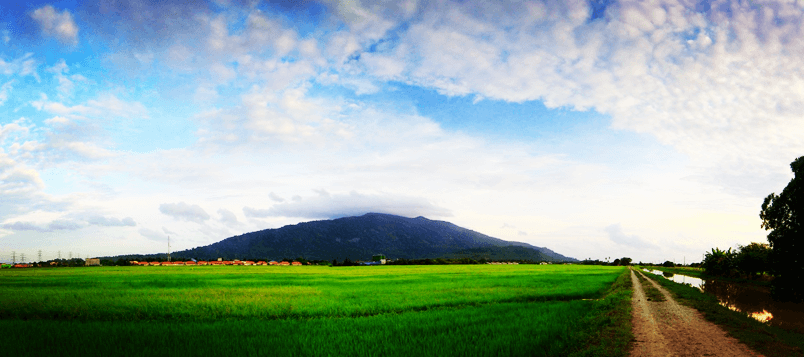 Jerai mountain is a mount that located on the border area between Kuala Muda and Yan districts. With a height of 2 107 meters, the top of the mountain will displays a beautiful view and even more impressive. The Position of Jerai Mount that jut into the seafront of Tanjung Jaga, making for centuries as a guide to the ancient sailors who stopped to trades in this country . There are accommodation facilities like Hotel Regency Jerai Hill Resort. There are also interesting places to visits such as Tok Sheikh's Field, Tok Sheikh's Well and Mushroom Farm.
The Carnivall, Water Theme Park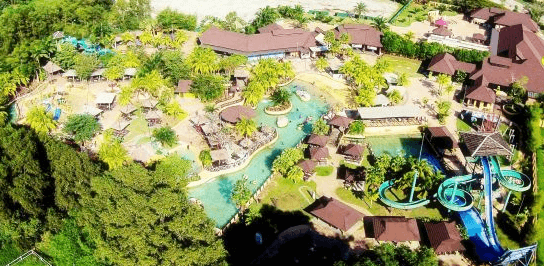 The Carnivall is take about 15 minutes from the Sungai Petani City and it is a water theme park in Sungai Petani. These theme park was opened on December 25th, 2006 and it is located about 5 km from the city. The water park is actually located inside the Cinta Sayang Golf and Country Resort. The Payment to enjoy all the fun in here is very reasonable. With an area of ??7 hectares, there are many pleasures here and you can enjoy a variety of games that available.
Source – http://www.mpspk.gov.my/en/panduan-sungai-petani